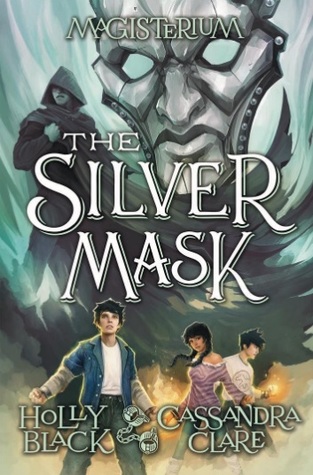 No Overview Yet. Please Check Back Later
---
Details The Silver Mask (Magisterium, #4)
Title
The Silver Mask (Magisterium, #4)
Author

Holly Black

Release Date
Aug 29th, 2017
Publisher

Scholastic Press

Language

English

Genre

Fantasy

,

Childrens

,

Middle Grade

Rating
Reviews The Silver Mask (Magisterium, #4)
I love how Clare just doesn't even care anymore. Blatant HP rip off? Sure, why not!!

I really NEED to read this book. I am dying to know what happens to the characters.

OH MY GOSH. The title is so - THE GOLDEN BOY is so - I just don't know what to say anymore. BEAUTIFUL.

I HAVE TO READ THIS!!!!!!!1

(NOT A REVIEW) Just my thoughts. I really hope that this is not the final revision of the cover: Call looks strange and not how he's supposed to look, and Tamara and what seems like Jasper look totally unpolished and, well, I don't know, like they got thrown into a washing machine. The background, however, looks great and, well, just looking forward to this book.

[PRE-READ - 16/1/17]OH bOY, I am so excited for this book that i have already rated it 5 stars, bc this series is just so, so good- even tho the last book, The Bronze Key, literally ruined my life.(view spoiler)[ I am positive that Call will resurrect Aaron, resurrection is probably the plot of The Silver Mask. Also if Call and Tamara become a thing I will hurl myself off a cliff. (hide spoiler)][[PRE-READ EDIT - 5/3/17] okay, we got a cover alon...

I cannot wait for this book to come out!!!!