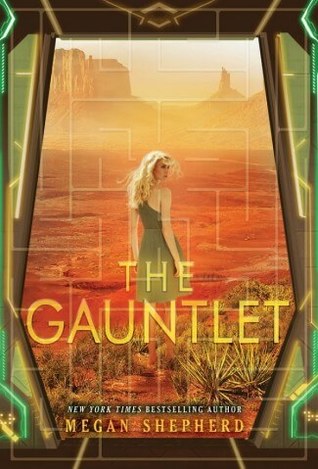 The Maze Runner meets Scott Westerfeld in the final novel in the gripping and romantic Cage series, about teens abducted from Earth by an otherworldly race.Cora and her friends have escaped the Kindred station and landed at Armstrong—a supposed safe haven on a small moon—where they plan to regroup and figure out how to win the Gauntlet, the challenging competition to prove humanity's intelligence and set them free. But Armstrong is no parad...
---
Details The Gauntlet (The Cage, #3)
Reviews The Gauntlet (The Cage, #3)
OMG I'm so excited to read this book! The last two are amazing!! It's an everyday challenge not to think too much about this book since it has not yet been published. This trilogy should be a movie!!!

Cora and her friends are still on the run, and they have one last chance to save all of humanity from impending doom. Intergalactic war is brewing, and it is up to Cora to run the Gauntlet and save the human race from alien enslavement. But she has to get there first. This last installment of the series brings things together, and Cora and crew are all hands on deck. But as things pick up, she's not sure who to trust. Imposters are appearing ever...