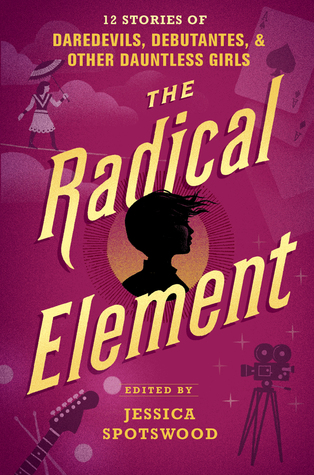 In an anthology of revolution and resistance, a sisterhood of YA writers shines a light on a century and a half of heroines on the margins and in the intersections.To respect yourself, to love yourself—should not have to be a radical decision. And yet it remains as challenging for an American girl to make today as it was in 1927 on the steps of the Supreme Court. It's a decision that must be faced whether you're balancing on the tightrope of ne...
---
Details The Radical Element (A Tyranny of Petticoats, #2)
Reviews The Radical Element (A Tyranny of Petticoats, #2)
Sometimes the more progress it seems that we've made, the further it seems that we need to go, particularly in these troubling times when women's reproductive rights are under attack once again. Starting in 1838 in Savannah, Georgia when a Jewish girl named Rebekah, leaves her home in order to receive the education she craves, and concluding in 1984 in Boston, Massachusetts when an immigrant girl finds her voice and identity through a feminist pu...