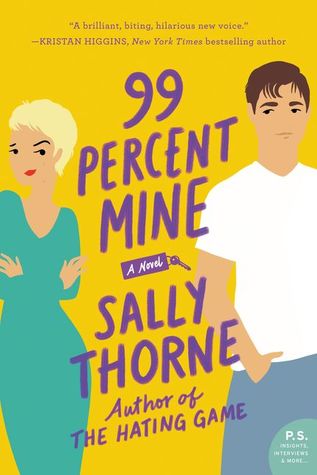 Crush: a strong and often short-lived infatuation, particularly for someone beyond your reach…… If Darcy Barrett hadn't met her dream man when she was eight years old, the rest of the male population wouldn't be such a let-down. No one measures up to Tom Valeska, aka the best man on Earth, not in looks, brain or heart. Even worse is the knowledge that her twin brother Jamie saw him first, and claimed him forever as his best friend.Tom's...
---
Reviews 99 Percent Mine
Her writing is my comfort food. Love you Sally Thorne!