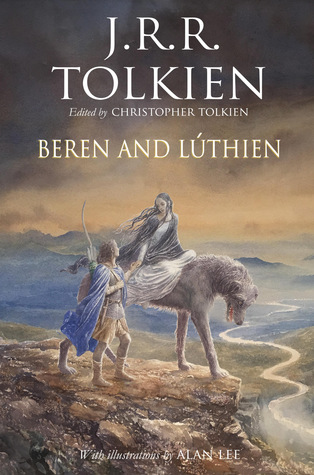 Painstakingly restored from Tolkien's manuscripts and presented for the first time as a fully continuous and standalone story, the epic tale of Beren and Lúthien will reunite fans of The Hobbit and The Lord of the Rings with Elves and Men, Dwarves and Orcs and the rich landscape and creatures unique to Tolkien's Middle-earth. The tale of Beren and Lúthien was, or became, an essential element in the evolution of The Silmarillion, the myths a...
---
Details Beren and Lúthien
Title
Beren and Lúthien
ISBN

9780008214197

Author

J.R.R. Tolkien

Release Date
Jun 4th, 2017
Publisher

HarperCollins

Language

English

Number of pages

304

pages
Genre

Fantasy

,

Fiction

,

High Fantasy

,

Classics

Rating
Reviews Beren and Lúthien
AHHHHHHHHHHH I CAN'T BELIEVE IT THIS IS GOING TO BE SO EPIC!!!! 2017 IS GOING TO ROB ME FROM MY MONEY AND I'M GOING TO END UP BROKE FOREVER.

Probably the best of the tales of the 'history of Middle Earth'.

I need this now... NOW...NOOOOOOOW!!!!