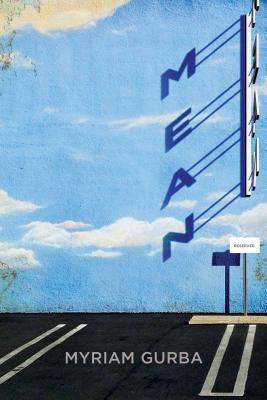 Myriam Gurba's debut is the bold and hilarious tale of her coming of age as a queer, mixed-race Chicana. Blending radical formal fluidity and caustic humor, Mean turns what might be tragic into piercing, revealing comedy. This is a confident, funny, brassy book that takes the cost of sexual assault, racism, misogyny, and homophobia deadly seriously.We act mean to defend ourselves from boredom and from those who would cut off our breasts. We act m...
---
Reviews Mean
Hilarious and brutal. This is a must-read. I mean, damn!

Myriam Gurba's Mean is a powerful, creative, uproariously candid memoir of a woman between a slew of extremes. Set in the heat of California and adolescence, Mean bluntly unveils the racism, sexual violence, and homophobia braided into a queer Chicana's coming of age–flavors of hatred that have taught Gurba the vital art of being mean. Featuring art, ghosts, true crime, and a whole lot of black humor, Gurba's floating prose and topic matt...

A wry, searing book about growing up as a queer brown girl in California in the 80s and 90s -- and about sexual assault. If you loved Speak when you were 14, and now you're 30 and have some idea of how much more cruel the world can be, read this. It's very funny and very dark and very smart and very real and will tear you into little pieces.