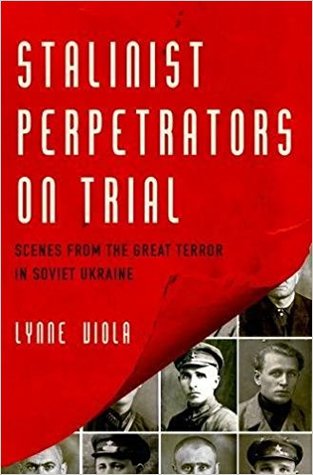 Between the summer of 1937 and November 1938, the Stalinist regime arrested over 1.5 million people for "counterrevolutionary" and "anti-Soviet" activity and either summarily executed or exiled them to the Gulag. While we now know a great deal about the experience of victims of the Great Terror, we know almost nothing about the lower- and middle-level Narodnyi Komissariat Vnutrennikh Del (NKVD), or secret police, cadres who carried out Stalin's m...
---
Details Stalinist Perpetrators on Trial
Reviews Stalinist Perpetrators on Trial
A fantastic historical investigation, however, a bit tough to get into. The level of concentration needed to process the information is more than I would've expected from such a small volume.

This book had amazing depth, with solid research backing it and at the same time very well written and engaging. I deeply enjoyed it. I won a copy of this book in a goodreads giveaway.