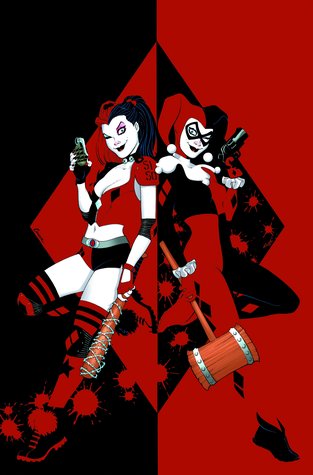 DC's most unpredictable anti-hero continues her best-selling graphic novel series in HARLEY QUINN VOL. 4, as a part of DC Rebirth!You've seen her story begin to unfold and now we all need to know…who in the world is Bat-Fan, and why does she think Harley Quinn must die to save existence itself? Sounds melodramatic? You bet. But would Harley have it any other way?The writing team of Amanda Conner and Jimmy Palmiotti join artists Chad Hardin ...
---
Details Harley Quinn, Volume 4
Reviews Harley Quinn, Volume 4
Yet again, another load of sexist material. Can DC please fire Palmiotti and Connor? They're ruining a great anti-hero by making her a childish, abusive bitch whose only purpose is to be eyecandy for creepy old men.