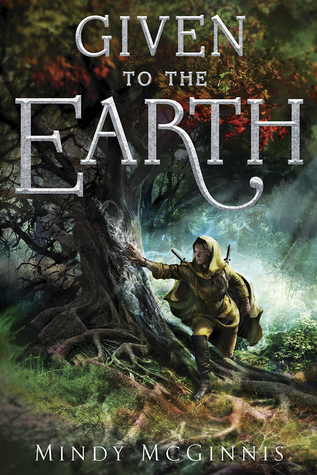 Duty, fate, desire, and destiny collide in this intricately wrought tale, perfect for fans of Sarah J. Maas.Although she was born to save the kingdom by sacrificing herself to the rising sea, Khosa's marriage to King Vincent has redeemed her. As the Queen of Stille, she's untouchable. But being Queen hasn't stopped her heart from longing for the King's stepbrother, Donil. And it hasn't stopped her body from longing for the sea itself, which still...
---
Details Given to the Earth (Given Duet, #2)
| | |
| --- | --- |
| Title | Given to the Earth (Given Duet, #2) |
| ISBN | 9780399544644 |
| Author | Mindy McGinnis |
| Release Date | Apr 10th, 2018 |
| Publisher | Putnam's Childrens |
| Language | English |
| Genre | Fantasy |
| Rating | |
Reviews Given to the Earth (Given Duet, #2)
This actually a high 3.5 for me. So... 3.6, I guess?The story started out slow and I was a little bored at first. I kind of felt the same way about the first book, though. However, the ending really picked up and tore my heart out.Also- I'm going to need more information in this epilogue. I have questions! Lots and lots of questions that remain unanswered!!! (Ok, it's really just 3 questions, but they're big questions!)Anyway, this book is beauti...