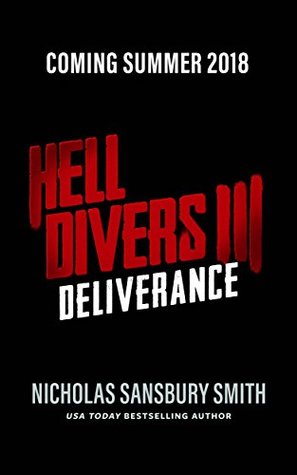 They will dive, but will humanity survive? Nicholas Sansbury Smith's USA Today bestselling trilogy began with his acclaimed novel Hell Divers, an Audible Editors Best Audiobooks of 2016 Top Pick and a finalist for the 2016 Foreword INDIES Award for Best Science Fiction Book of the Year. The high-octane adventure finally comes to an end in Hell Divers III: Deliverance. Will the heroic Hell Divers locate the man that can lead them to a new home,...
---
Details Deliverance (Hell Divers, #3)
Reviews Deliverance (Hell Divers, #3)
I just finished reading an early Advanced Review Copy of this third book in the Hell Divers series provided by the publisher. Excellent. I will write a more detailed review as the publication date nears in 2018.