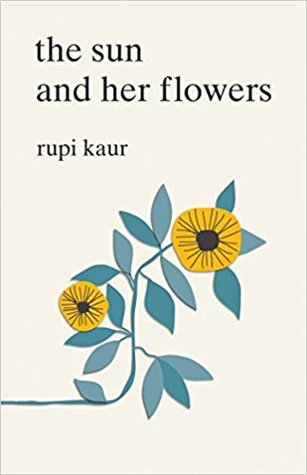 From Rupi Kaur, the #1 New York Times bestselling author of milk and honey, comes her long-awaited second collection of poetry. A vibrant and transcendent journey about growth and healing. Ancestry and honoring one's roots. Expatriation and rising up to find a home within yourself.Divided into five chapters and illustrated by Kaur, the sun and her flowers is a journey of wilting, falling, rooting, rising, and blooming. A celebration of love in ...
---
Details The Sun and Her Flowers
Reviews The Sun and Her Flowers
I don't have the words to describe how impacted I am by "The sun and her flowers." Completely overcome. I hope this serves as testament enough.

Actual rating: 2.75*Look, personally I don't think this collection of poetry was as good as Milk and Honey. Some of the poems were so cliché it was almost painful... I'm kinda disappointed, tbh.Favourite Poem:"it has been one of the greatest and mot difficult yearsof my life. i learned everything is temporary. moments.feelings. people. flowers. i learned love is about giving. everything. and letting it hurt. i learned vulnerabilityis always the ...

My favorite part of a poetry book is that you do not have to like everything, you never do. However, I was extremely moved by a few of her poems which make this book a must read in my mind. At every stage of my life I have been able to find a Rupi Kaur poem that I need.

Rupi Kaur did not disappoint. I especially love the recurring focus on her lineage, her family, where she comes from, and being proud of that. So many raw, beautiful and mind-blowing poems.