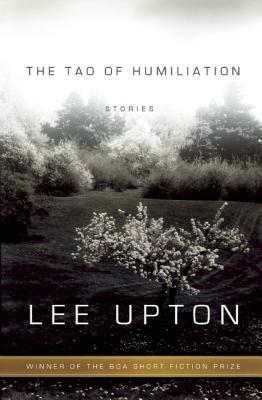 Alternately chilling, funny, devastating, and hopeful, these seventeen stories introduce us to a theater critic who winds up in a hot tub with the actress he routinely savages in reviews; a biographer who struggles to discover why a novelist stopped writing; a student who contends with her predatory professor; and the startling scenario of the last satyr meeting his last woman.Writer-in-residence and a professor of English at Lafayette College, L...
---
Details The Tao of Humiliation
Title
The Tao of Humiliation
ISBN

9781938160325

Author

Lee Upton

Release Date
May 13th, 2014
Publisher

BOA Editions Ltd.

Genre

Short Stories

,

Fiction

Rating
Reviews The Tao of Humiliation
The synesthete who cracks open the spine of "The Tao of Humiliation" will experience flavors and aromas that hint at someone crafting similar small and intricate worlds - Saki? Ambrose Bierce? Or maybe the collections of short fables mislabeled as science fiction in decades past - John Collier's "Fancies and Goodnights," J.G. Ballard's "The Atrocity Exhibition," or the Avram Davidson short story from 1961 that has haunted me for decades, "The Sou...

My favorite stories were: "What Doesn't Kill YOU Makes ME Stronger," "LET GO," and "Bashful." I would give those stories 4 stars at least. There are some terrible tales of bad behavior and revenge in this book. The important takeaway seems to be about moving on.

A few were decent but too many seemed to go nowhere. 2.5

All I can say is: goodbye and good riddance. That book couldn't end soon enough.

I've enjoyed Lee Upton's poetry in the past and only recently discovered her fiction. This is a consistent collection of 17 stories, many shorter than average, that range widely in subject matter and tone, sometimes comical, sometimes serious, sometimes both. My favorite, the very serious "Will Anyone Ever Know Me" concerns an unnamed couple who attempt to replace missing five, six year old daughter Allison with an unnamed urchin little girl who ...

A fantastic collection of short stories! It will come as no surprise that Lee Upton is a poet, as the stories all hold the lovely poetry of prose. The stories all are different but connect together not only in some commonalities (like the recurring theme of men at the strength retreat), but in the way that the characters arrive at a realization, situation, or epiphany. P.S. It's the first time that I get to say that I read a book authored by a co...

Quirky and thoughtfulI enjoyed the finely drawn characters and their situations. Each story offered a new theme and a new twist. Some very insightful sentences.

Disclaimer: I received a free copy of this book as a Goodreads giveaway.I love literary short fiction, but I didn't care for this particular collection. The writing style didn't suit my taste (it seemed unfocused, even chaotic). I made several attempts at this book, but ultimately decided it wasn't for me. Had I soldiered onward, it would only have been out of a sense of obligation for having received it for free.

Couple of good 'uns, but overall there's just too much time spent grasping for profundity.

Just ok. Sort of sad melancholic stories of people on the fringe of normalcy. Some very good constructed sentences though.

I was not at all impressed with this book. I won a free copy of the book to read. So I would like to say that my first problem with this book was that I started to read.....not worth the time at all.