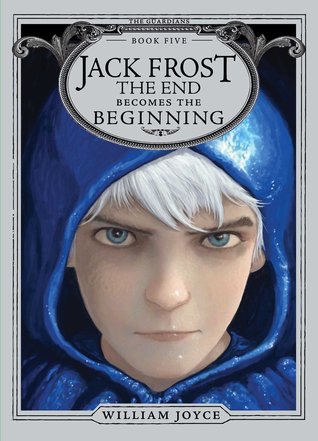 The Guardians' powers are given the ultimate test as they journey to the moon itself in this fifth and final chapter book adventure of an epic series from William Joyce.The Guardians came together to protect the childhoods of all who dream, and they are a formidable team: Nicholas St. North, E. Aster Bunnymund, Toothiana, the Sandman, Nightlight, and Katherine have thus far prevented Pitch from fulfilling his nightmarish plans.But Pitch and his n...
---
Details Jack Frost (The Guardians, #5)
Reviews Jack Frost (The Guardians, #5)
*sobs at how much I need this book to be out* I'm usually pretty patient, but this series has changed that.

I read these to my 8 year old. She/we love them. William Joyce is so creative how he shares with us how our childhood heroes become heroes! Can't wait until 2017 for the new book.