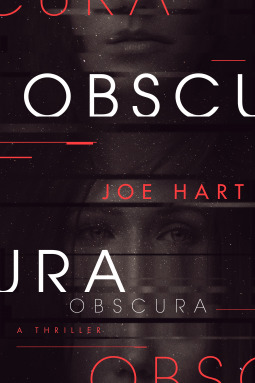 She's felt it before…the fear of losing control. And it's happening again. In the near future, an aggressive and terrifying new form of dementia is affecting victims of all ages. The cause is unknown, and the symptoms are disturbing. Dr. Gillian Ryan is on the cutting edge of research and desperately determined to find a cure. She's already lost her husband to the disease, and now her young daughter is slowly succumbing as well. After los...
---
Reviews Obscura
Finito! I can't remember when I started this, so I'll put the end-date down. I can remember that. I haven't got Losians. I started reading it, in the midst of a mega-slump, so it took awhile - to finish. This would've been a solid five-star rating, if it wasn't for the epilogue, and one cast member, playing the role of Divine Intervention, causing that character to be decommissioned. Okay, I liked the epilogue - sort of - but if there's no sequel...

In the not-too-distant future, mankind's plagued with a merciless killer. A disease. Its origin hiding within the deep recesses of the brain. The author awakened me to a horrific storyline that drove deep into the twisting vortex of space. Kept telling myself, "This can't be real." Awash in a hypnotic trance, the pages turned in quick succession as the print danced to a tune of its own making. There was no stopping it. The character-driven scenes...

This is one hell of a heart pounding thriller! In the near future a new disease has begun to spread which causes memory loss, hallucinations, and violence among it's victims. Dr. Gillian Ryan has already lost her husband to the disease and now it wants to claim her 8 year old daughter too. Gillian has been conducting research into the disease and is just on the brink of answers when suddenly she loses her funding. Then Gillian is approached by he...

In Space No One Can Hear Y…. no wait, wrong book, wrong movie. Obscura will make you want to scream in space even if no one can hear you!Joe Hart is well known in the Sci-Fi world for his amazing writing and horrifying books. Obscura takes that skill to a new level as Hart adds elements of Cli-Fi and thriller to the mix.Obscura is a horrifying tale set in the not too distant future where a new form of dementia, which affects young and old alike...

Dr, Gillian Ryan lost her husband to the disease, and now her daughter is battling it too. A strange disease that takes away a person's memories, leaving them in a confused, fugue state. Losian's is a lot like Alzheimer's, but it can strike anyone, young or old. Ryan is working hard to study the disease and hopes to find a cure. But the powers-that-be don't believe it's a concern and feel her research is taking too long, producing too few results...

This was brilliant.I love a good psychological thriller, I love a good dose of science fiction, I love a good mystery and I love great divisive characters. So to find them all under one magnificently readable roof was a pure joy for me.Someone (I can't remember who or I would credit them) described this as "Shutter Island in Space" and I can't disagree with that assessment – Obscura follows Dr Gillian Ryan, as in an effort to find a cur...

4 of 5 stars at The BiblioSanctum https://bibliosanctum.com/2018/05/27/...Combining elements from science fiction and thriller-suspense, Joe Hart brings us a gripping tale set in the not-too-distant future where a new form of dementia known as Losian's Disease is sweeping across the globe, affecting both the old and the young. No one knows the cause, but as the widow and the mother of Losian sufferers, Dr. Gillian Ryan is determined to find a c...

While I loved the concept behind the book, it didn't quite work for me as much as I had hoped that it would. A mother desperate to find a cure for a new form of dementia that has taken her husband and is threatening to take her only child as well. She gets the opportunity to go into space to help NASA with the implication she can further her studies for a cure and then be funded for life after her mission has been completed. How far would you go ...

**5++ Goodreads Stars**In Joe Hart's Obscura, researcher Dr. Gillian Ryan is on the verge of curing the disease that killed her husband and is threatening to destroy her 8-year-old daughter's life. The disease erases one's memories, much like Alzheimer's. When Dr. Ryan's research funding is axed, she makes a life-altering choice to work for a top-secret NASA program that promises to help her cure the disease. As part of her assignment, Dr. Ryan ...

Obscura would make an awesome sci-fi thriller movie. Great story, lots of action and twists and turns. This book has it all: incurable disease, murder mystery, space travel, teleportation, psychological suspense. It grips you from the beginning and keeps you engaged throughout. I definitely recommend reading this book and looking forward to reading more from this author.Thank you to NetGalley and Thomas & Mercer for a copy of Joe Hart's "Obscura"...

I was given a copy through NetGalley. OMG. Losian's. That is what I fear. A more rapid form of Alzheimer's, it takes a person's mind and leaves them to be a violent unrecognizable shell of their former self. Gillian, in an effort to find a cure for her daughter Carrie after losing her husband to Losian's, agrees to join a NASA space mission after her research funding was cut. However nothing is what she had originally agreed to once she w...

Putting my super-cheap three month Kindle Unlimited membership (thanks to Goodreads) to its best use meant staking out around 30 books I wanted to read anyway, but had not yet spent the cash for the Kindle or credit for the Audible to add to my library. A few of my choices sounded iffy, but I was certain Obscura would be a winner. Every social media site I visit screams this book at me, as "a perfect match" for a sci-fi and thriller reader like D...

Joe Hart takes us into the near-future in Obscura, to a time when the Earth is severely polluted and global warming is set to pay a disastrous toll. A deadly new virus, Losian, has emerged, cursing the afflicted with an Alzheimer's-like memory loss on the way to fatality. Although science hasn't had much luck curbing mankind's deadly carbon footprint, it has made some headway into developing a new, cutting-edge method of travel currently being te...

4.5 stars, rounded up for enjoyability.A new kind of dementia has hit earth... one that affects young folks, and rapidly. Meanwhile, in space, similar symptoms are showing up among astronauts beta-testing a new and potentially dangerous mode of transportation... Can our heroine solve both issues at once, while struggling through her own addiction issues, grief over her husband's death, and her young daughter's dementia diagnosis?Though there are ...

In the not so distant future, a lethal pandemic of unknown origin is sweeping the planet. A virulent form of dementia that spreads unchecked to people of all ages, with fatal results. The leading researcher into the contagion, driven by the loss of her husband to this plague, and the heartbreaking signs that her young daughter may be next, finds herself succumbing to addiction as her funding dries up. When an old friend offers her a chance at obt...

If I had to resort to the old Hollywood 5-second pitch, I'd describe this book as "Shutter Island in space." That being said, this one deserves much more than a quick cursory glance.Obscura hits the ground running, forcing the reader to start jogging along if you don't want to get left behind. A disease similar to dementia and Alzheimer's is now affecting healthy young individuals, from adults to children. Due to circumstances which you'll discov...

Obscura is a sci-fi/thriller hybrid about a medical researcher in space. That was a setup I'd never heard before! I love when a book feels like a fresh and original experience.Gillian Ryan is an expert on a dementia-like disease that can affect people of any age. She lost her husband to it, and now her daughter is showing signs as well. When she is approached by NASA about going into space to see if she can help astronauts who have been showing...

Wow!! When I first read the book summary for Obscura, I knew I had to read it. From the sound of it, this book had everything I look for in a story: Strong lead (it also helped that she was an awesome woman!), interesting setting, unique concept and great writing. I reached out to the author Joe Hart, and was ecstatic when his publisher sent me a copy of the book. I had planned to read it before its release, but with our big out of state move, I ...

*4.5 StarsI don't think you could find a more appropriate title for this book: Obscura. Is it a word? It has a meaning-ish to it. But it's not clear. In Obscura, everything is blurred, nothing is clean and easy…Who is doing what is kept a mystery until the bitter end.I'm not a huge science fiction fan, but something about Joe Hart's book piqued my interest. It could have been a new debilitating illness, or the "creeping paranoia" - ...

Obscura is a story about a new form of dementia that does not discriminate age and the lengths people are willing to go to survive. Dr. Gillian Ryan is desperately searching for a cure for the illness that killed her husband and is threatening to take her daughter. She's invited on a mission in space to work on that cure only to find out she's been lied to about the mission and her purpose.Obscura is a fantastic mix of science fiction and mys...

It should be noted that I pretty much hate science fiction except for a few rare instances. This just so happens to be one of those instances. Written well with believable characters and a great premise that held my attention from beginning to end and managed to not lose me in the "science".

It isn't often the Grim Reader travels into space. Sci-fi isn't my thing...unless it's Event Horizon. How strange then that during the month of October I decided to take a short break from reading horror and plunged headfirst into Joe Hart's Obscura-a book I've seen getting plenty of praise from fellow reviewer friends.There is quite a bit going on in Obscura. Losians is an incurable disease ravaging the planet. It is a deadly form of Alzheimer's...

A blistering combo of scifi, suspense and mystery! I plan to now read everything Joe Hart has ever written.

Thanks to NetGalley and the publisher for a free, electronic ARC of this novel received in exchange for an honest review. Fans of Andy Weir's "The Martian" and Blake Crouch's "Dark Matter" will enjoy Joe Hart's sci-fi novel, "Obscura". (Hart pays homage to Crouch in the "acknowledgements" portion of his novel, and it's obvious in his writing that he is a fan). A paralyzing illness is affecting many on Earth, causing de...

This was much better than I thought it was going to be. I wouldn't have even picked it up had it not been for a recommendation from a friend (that's you RD). It has an awful title. It really should be changed because it seems more like a random word the author thought sounded cool rather than having anything to do with the story.The story follows Gillian, a brilliant researcher who is leading the way in finding a cure for Losian's disease. ...

I was pleasantly surprised with this book, I thought it would be more geared towards the horror aspect of the book but the focus changed mid book and it turned out to be one of the best sci-if / horror / thriller books I have ever read . Read the description and if that sounds something like you would like then I suggest you do !! It was so good !!

One of the most memorable images I store from my childhood is the idea of the teleporter. You know the program; Capt James Kirk daring to go where no one had gone before and in order to do this he uses the magical services of what was affectionately known on Star Trek as a transporter or teleportation machine. The transporter converted a person into an energy pattern (dematerialization ) then beamed to a target (place) where it was converted back...

In the not-too-distant future, a neuroscientist who is losing her young daughter to the same mysterious disease that killed her husband must make a wrenching choice: either embark on a secretive NASA mission in the hopes of curing the disease, or stay on Earth with her daughter for the little time she has left before the child's memory is entirely gone. Obscura is a smart, satisfying novel about space travel and the future of humanity, and it als...

4.5 stars for Obscura. I really dug this sci-fi adventure. I experienced so many emotions reading this book and I loved the conclusion. My review can be read here ---> https://wp.me/p5t5Tf-1wO

Ahoy there me mateys! I received this sci-fi thriller eARC from NetGalley in exchange for an honest review. So here be me honest musings . . .This was categorized as a thriller, which I don't normally read. However the cover and title were fascinating so I went to see what it was about. Well turns out it has a lot of science fiction elements so I happily got a copy. And what a thrilling ride this was!This book follows Dr. Gillian Ryan who studies...